Product Description
Heavy Type Spherical roller bearings are pricipally provided with two rows of symmetrial spherical rollers and a common sphere raceway in out ring,the two inner ring raceways are included at an angle to the bearing axial. Our Factory XKTE Specialized in producing rolling bearing for bulk material handling conveyor idler and pulley.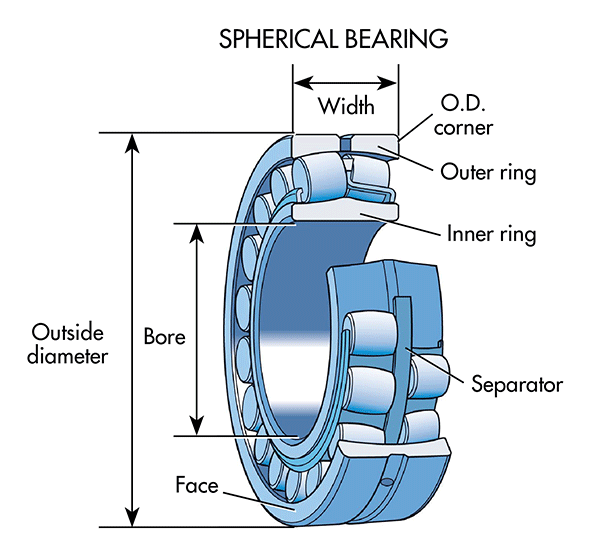 FEATURE:
brass cages Spherical roller bearing have a much higher resistance to adhesive bonding, for this reason, even in harsh conditions, when lubrication is insufficient, they enable bearings to attain the design rating life. The design of Spherical Roller Bearing allows the roller rows in roller bearing to run at different speeds, thereby enabling the bearing to absorb high levels of linear deviation. Spherical roller bearings have high radial load capacity, which is especially suitable for work under the heavy load, high shock or vibration load and misaligned loads, but can't afford to pure axial load.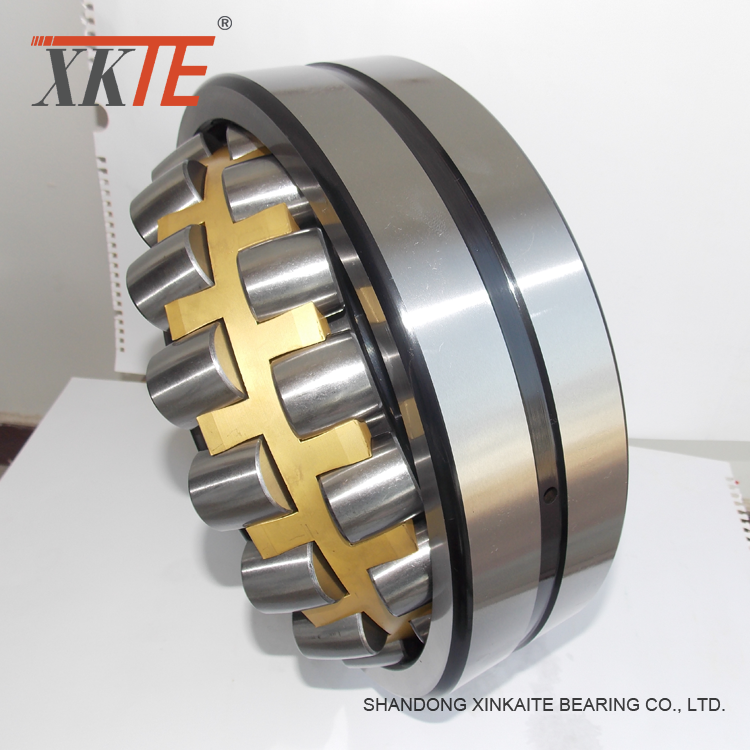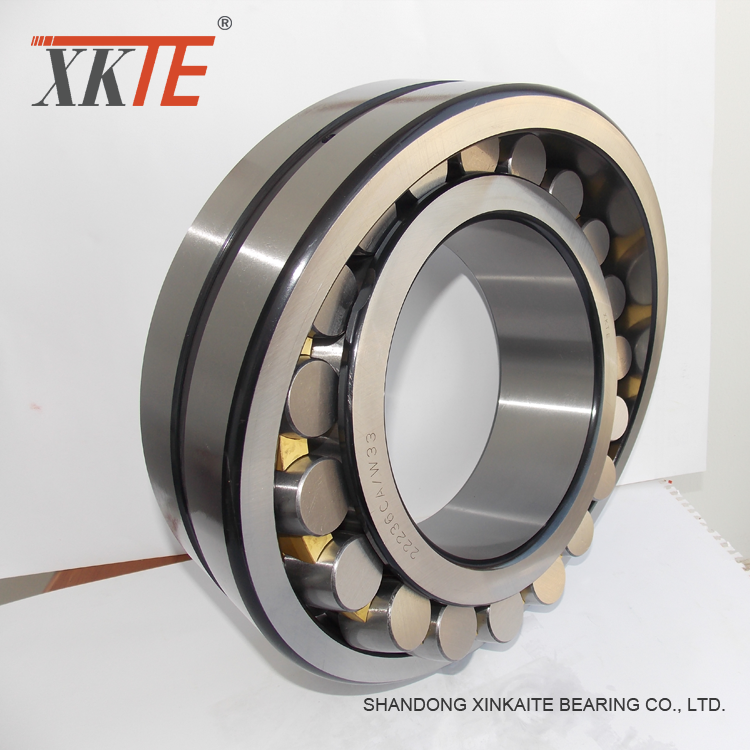 TYPES:
Due to customers` requirements, XKTE can offer different structures of spherical roller bearing, such as steel sheet metal frame structure(C type), brass solid cage structure(CA type/M type)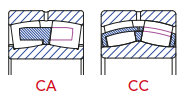 Some spherical roller bearing variants may include perforated outer ring and oil groove features in their design to facilitate easier lubrication and further extending their longevity. with the suffix W33 or H.
APPLICATION:
Spherical roller bearing are available with heavy duty rollers and cages that are suitable for extreme demand harsh applications such as vibratory screens. Mining Conveyor Machine, and mining bulk conveyor pulley. In this sort of aggressive operational environment, the spherical roller bearing is the only type that delivers acceptable service life. generally have a longer life span than other bearing types.
Special: XKTE - Ball Bearings and Rolling Bearings in Conveyor Technology
XKTE is the specialist in rolling bearing technology for the mechanical application of continuous conveyors.

Whether bulk or general cargo conveyor, we have the right solutions for your requirements. Application-optimized rolling bearings from XKTE master all challenges: Heavily different temperatures, moisture, dust, dirt, as well as noise and vibration reduction.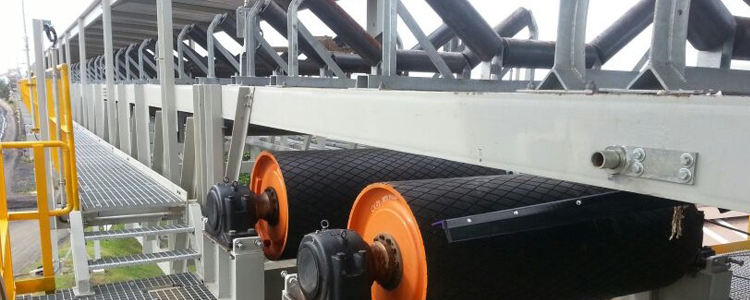 Self-aligning Ball bearings used for light type pulley while Spherical roller bearing are available with heavy duty rollers and cages that are suitable for extreme demand harsh applications such as vibratory screens.
Spherical roller bearing
Series 222.., 223.., 230.., 231.., 232.., 239.. 240.., 241.., CA/CC/W33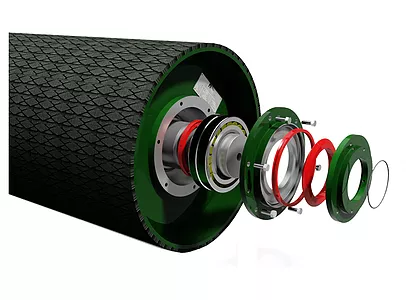 About US:
Shandong Xinkaite Bearing Co., Ltd. is a professional belt conveyor roller bearing manufacturer enterprise, specialized in manufacturing bearings for the bulk material handling industry and supply all kinds of conveyor idler components. our bearings are being used in multiple applications including: mining machinery, carrying idlers and reverse rollers as well as drum pulley. Our factory is located in Yandian of Liaocheng in mainland China, covered an area of 18,000 square meters, registered trademarks "XKTE".
And there are many long-term fixed partners of ours within the areas centered by conveyor roller bearing industry. With our company`s gradually growing, from the rough to the bearing, we set up a one-stop production line, with 50000 pieces produced every day on our automated production lines. all products are manufactured according to GB standards or in compliance with your specific requirements.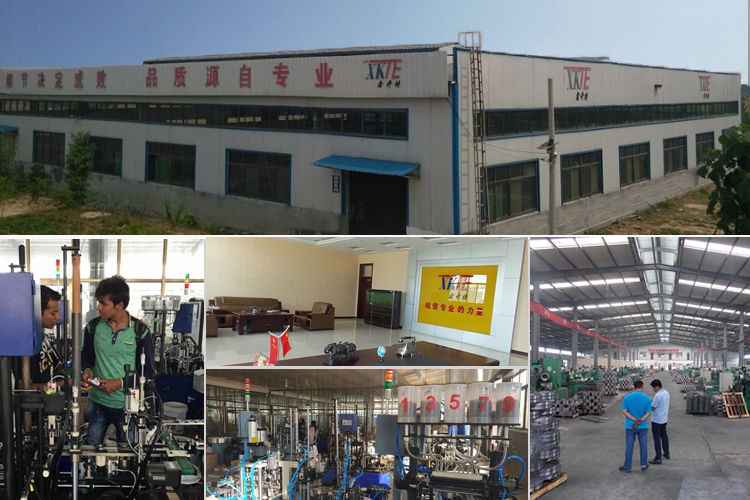 Our Service:
1. Volume production and large Inventories, stable quality
2. OEM is supported
3. Small order accept
4. Various Brands
5. Wide Array of Applications
6. Fast delivery
7. Our company insists on the "quality first, credit first" business ideas and our product specification is well-founded. We have a good reputation in the international market by our perfect service and sufficient supply.
Packing