Product Description
Open type deep groove ball bearings is very widespread and has smaller friction coefficient and higher limiting rotate speed, it is more durable and universal with low noise and is easier to install. Our factory specialized in producing bearing for mining belt conveyor, open type ball bearing is the high cost-effective choice for idler roller.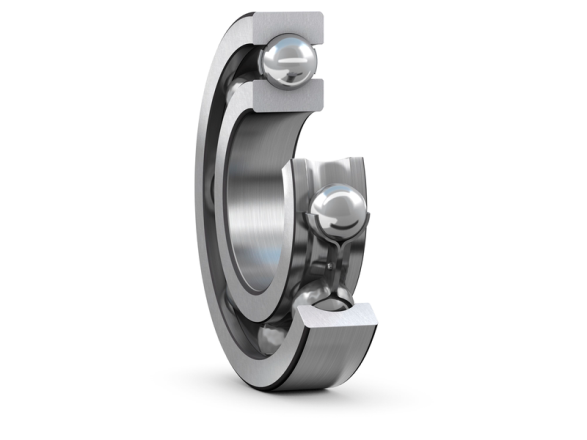 Clearance:
Deep groove ball bearings have internal clearance. This provides the bearing room for expansion between the bearing races and will add a small amount of play between the two rings. Large clearance C3/C4 usually used in harsh environment. with good anti-seize performance used in particularly harsh environment.


Tolerances
The standard version of our single-row deep groove ball bearings has the tolerance class P0
(designs with tighter tolerances available upon request)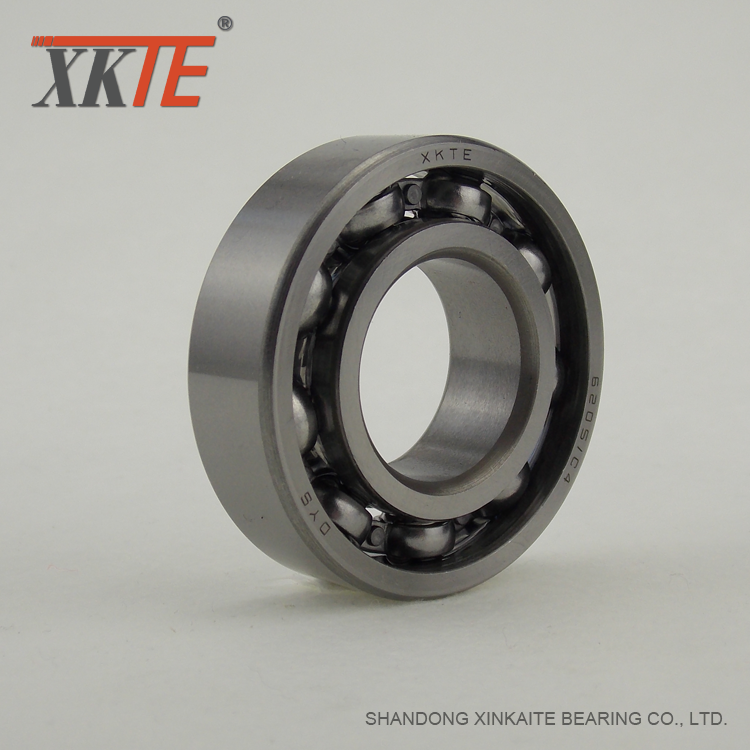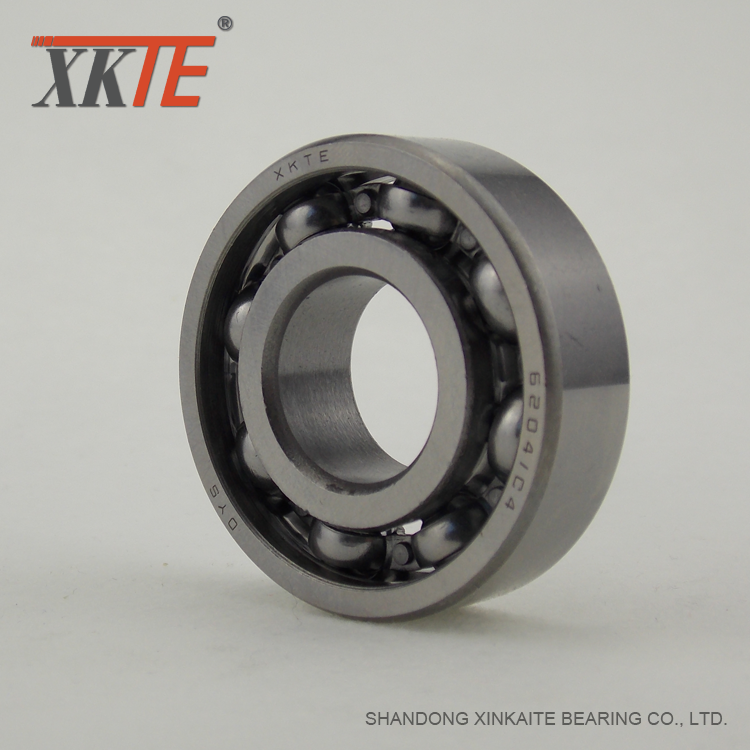 Design Characteristic:
Our open type deep groove ball bearings use unique design steel cage, The inner/outer rings and Retainer(cage) are thicker compare with the Common bearings, stronger rivet, which consist more reliable structure. strong impact and heavy load with Grinding groove and super finished surface technology. to offer the long life under extreme harsh environment.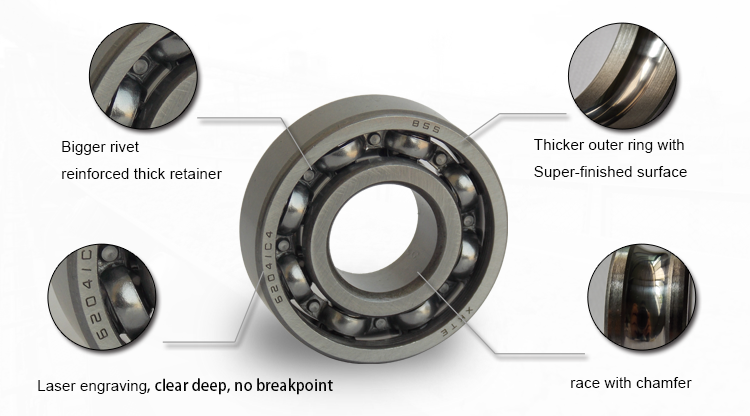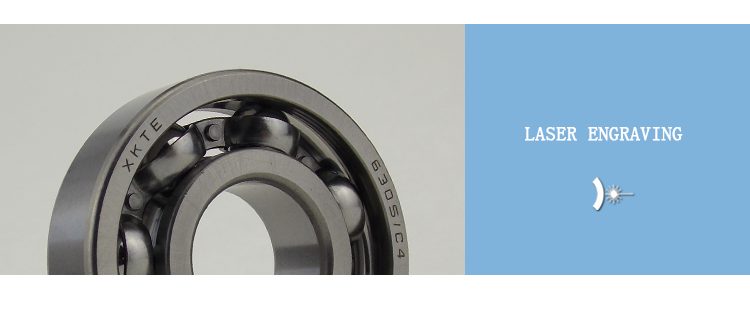 Details Of Thick Cage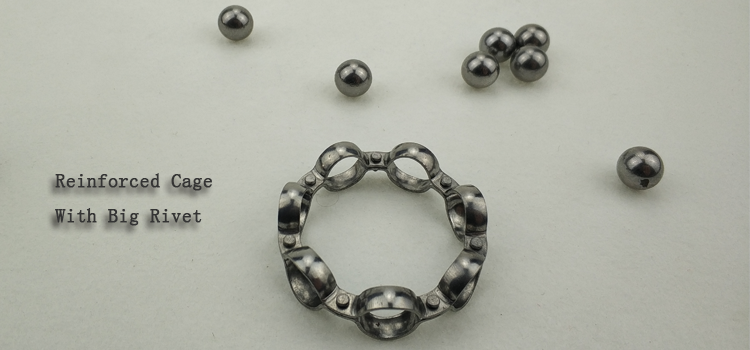 Super Finished Surface Technology
Dimensions such as the outer and inner diameters and the width are ground to micrometer (one-thousandth of a millimeter) precision, as is the groove, a key internal structure formed between the inner and outer rings in which balls run.

Thicker Inner & Outer Ring
The ring is the main part and the important part of the idler roller bearing. Best idler roller bearing has deep groove ball, and large clearance. But deep groove doesn`t mean to dig the channel with a simple way of enlarge the steel ball. The thickness of the bearing is certain, so to get the ball big and the groove deep will shorten service life. Our XKTE bearing uses way of thickening ring to get the standard of deep groove and large clearance, improves the anti-stuck performance, and effectively increases the service life.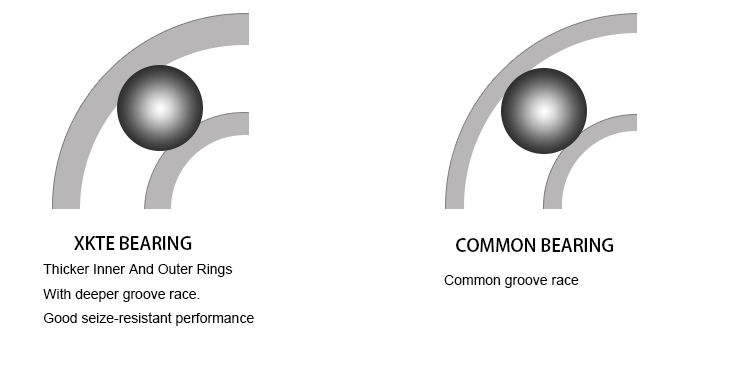 Other Main Products for idler:

6200/6300 series deep groove ball bearing
6200/6300 series ball bearings are well suited for low to heavy radial loads and can be configured for various application speeds and running precision requirements. Reinforced iron Retainer, Super-finished deep groove, smooth race, thicker inner and outer ring.
6200/6300 Series Deep Groove Ball Bearing

Model

Bore Size(mm)

Outer Diameter(mm)

High(mm)

Weight(kg)

ball no.

Cr(kN)

Cor(kN)

6204

20

47

14

0.106

8

12.8

6.65

6205

25

52

15

0.128

9

14

7.85

6305

25

62

17

0.232

7

20.6

11.3

6306

30

72

19

0.346

8

26.7

15

6307

35

80

21

0.457

8

33.4

19.3

6308

40

90

23

0.639

8

40.8

24

6309

45

100

25

0.837

8

52.8

31.8

6310

50

110

27

1.082

8

61.8

38

Material Chrome Steel GCr15
We will consider all the applicable variables in your application, such as extreme temperature variation, dust and dirt, as well as noise and vibration requirements.
Professional Conveyor Bearing Manufacturer for Conveyor Idler Roller, Impact idler, Troughing idler and pulley bearing for bend pulley, drive pulley etc.
About US:
Shandong Xinkaite Bearing Co., Ltd. is a professional belt conveyor roller bearing manufacturer enterprise, specialized in manufacturing bearings for the bulk material handling industry. our bearings are being used in multiple applications including: mining machinery, carrying idlers and reverse rollers as well as drum pulley. Our factory is located in Yandian of Liaocheng in mainland China, covered an area of 18,000 square meters, registered trademarks "XKTE".
And there are many long-term fixed partners of ours within the areas centered by conveyor roller bearing industry. With our company`s gradually growing, from the rough to the bearing, we set up a one-stop production line, with 50000 pieces produced every day on our automated production lines. all products are manufactured according to GB standards or in compliance with your specific requirements.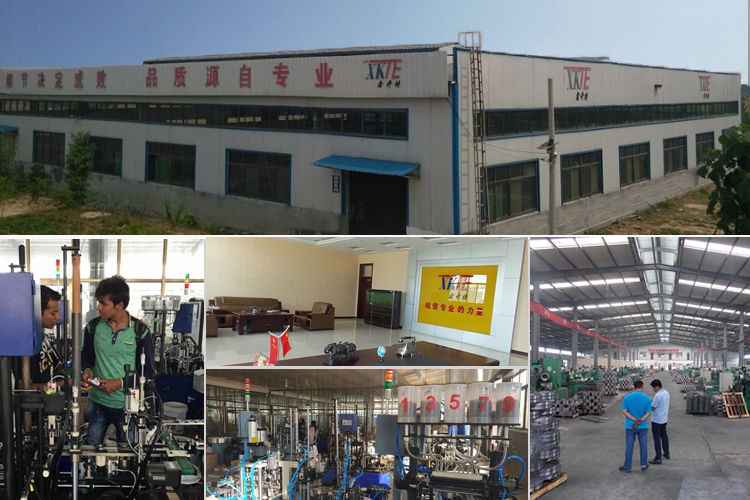 Our Service:
1. Volume production and large Inventories, stable quality
2. OEM is supported
3. Small order accept
4. Various Brands
5. Wide Array of Applications
6. Fast delivery
7. Our company insists on the "quality first, credit first" business ideas and our product specification is well-founded. We have a good reputation in the international market by our perfect service and sufficient supply.
Packing