Product Description
A labyrinth seal is a type of mechanical seal that provides a tortuous path to help prevent dust and liquid. A labyrinth seal may be composed of many grooves that press tightly inside another axle, or inside a hole, so that the fluid has to pass through a long and difficult path to escape. And because these labyrinth seals are non-contact, they do not wear out.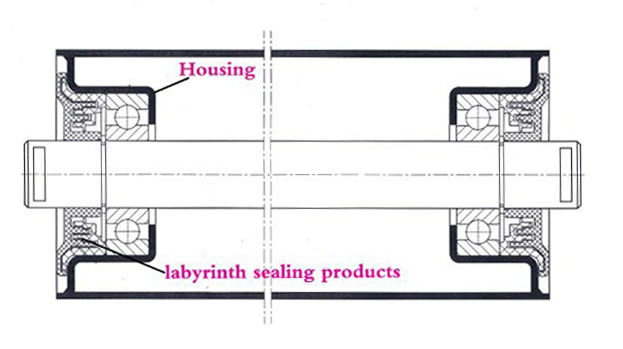 About Conveyor Idler Spare Parts, conveyor seals usually contain several seals parts: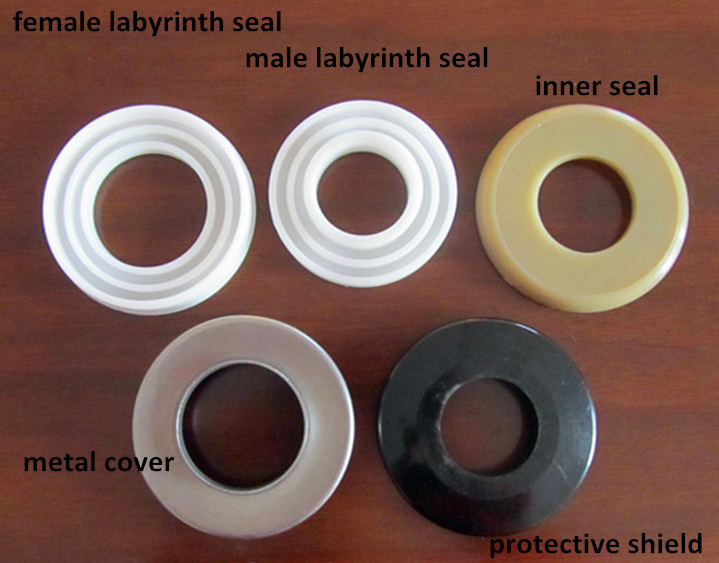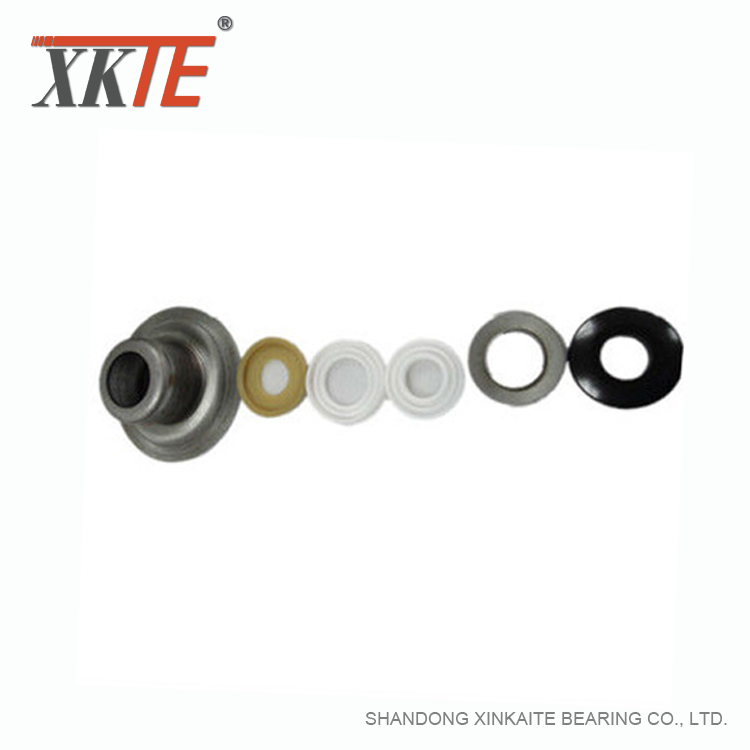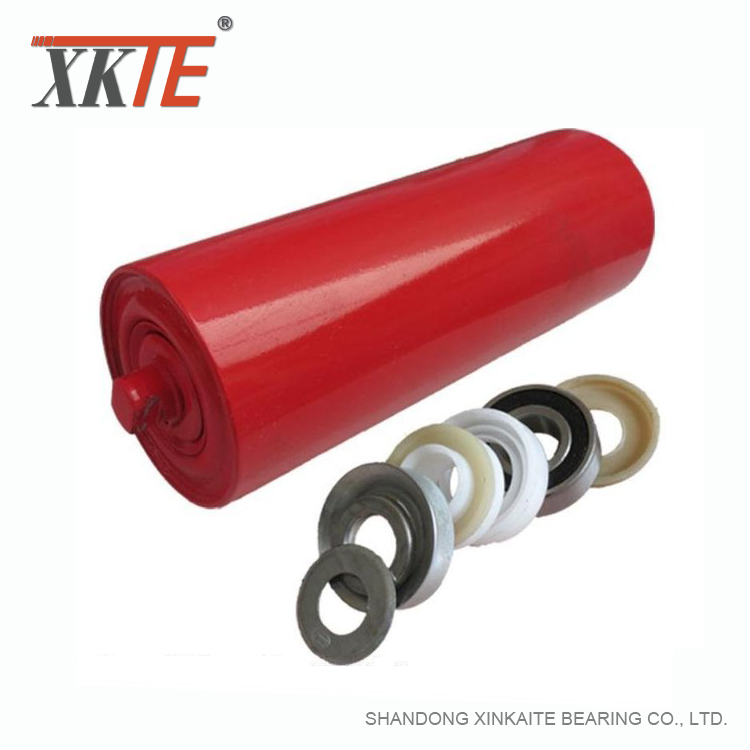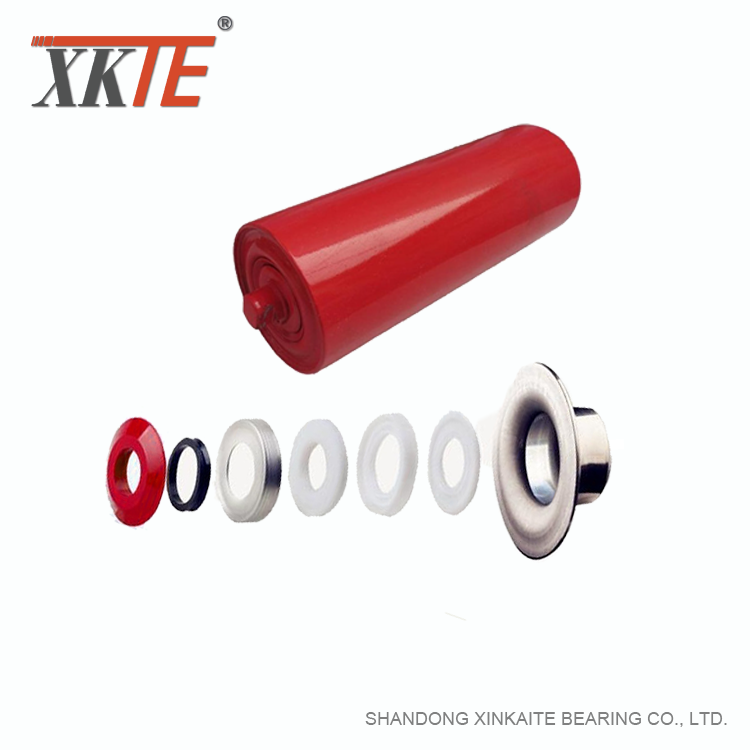 Detail Specifications:
1. Material: Carbon Steel(SPHC/SPCC)
2. Standard Specification:
(1)Roller Model: TK / TKⅡ/ TD
(2)Bearing Series: 6204 / 6205 / 6305 / 6306 / 6307 / 6308 / 6309 / 6310
(3)Flange Size: 76mm / 89mm/ 103mm/ 108mm/ 114mm/ 127mm/ 133mm/
140mm / 159mm / 176mm/ 188mm/ 194mm/ 216mm Etc.
3.About Samples: Acceptable
4.About Packing:
(1)The Housings: line them in the wooden case
(2)The sealings: string them together with rope and then put in wooden case
(according to your demands)
5.Testing and Inspection: Every exported products will be examined by special equipments
the tolerance is accurate to 0.01mm. Ensure the products high quality
6.Products Advantages: good polish effect, high precision, anti-fatigue, low rotating resistance
7.Certification: All manufacturing process confirmed to ISO 9001
8.Application: Mining, Steel, Power, Port, Forest, Construction, Limestone, and so on.


Size:
Standard Diameter

Standard Inner Diameter(mm)

Length scope(mm)

Bearngs Type

mm

Inch

(Min-Max)

89

3 1/3

60/50

170-3400

6204

102

4

76

170-3400

6204 6205

108

4 1/4

89/76/60

170-3400

6204 6205

114

4 1/2

89/76

170-3400

6204 6205

127

5

89

170-3400

6204 6205

133

5 1/4

89/70/63.5

170-3400

6204 6205

140

4 1/2

89

170-3400

6204 6205

152

6

108/76

170-3400

6204 6205 6206 6305 6306

159

6 1/4

108

170-3400

6204 6205 6206 6305 6306

194

7 5/8

159/133

170-3400

6205 6206 6305 6306 6307 6308
Special: XKTE - Ball Bearings and Rolling Bearings in Conveyor Technology
XKTE is the specialist in rolling bearing technology for the mechanical application of continuous conveyors.
Whether bulk or general cargo conveyor, we have the right solutions for your requirements. Application-optimized rolling bearings from XKTE master all challenges: Heavily different temperatures, moisture, dust, dirt, as well as noise and vibration reduction.

Bearing For idler roller:
Unique Design Seize-Resistant Deep Groove Ball Bearings: 6200 series-6300 series
1. KA/TN/TN9 nylon retainer Type
2. Open Type
3. Sealed Type
4. CSK series One way clutch bearing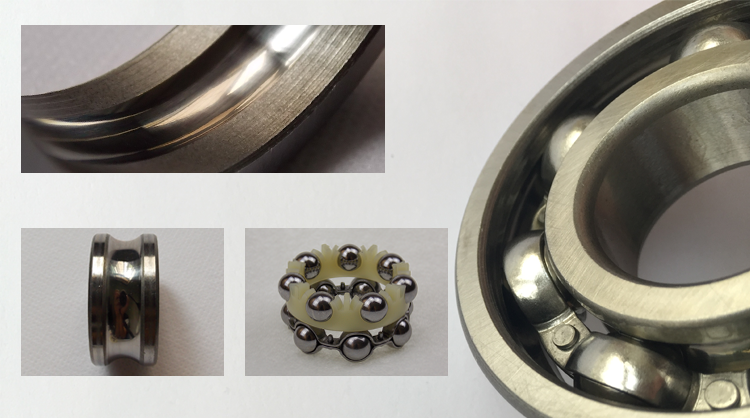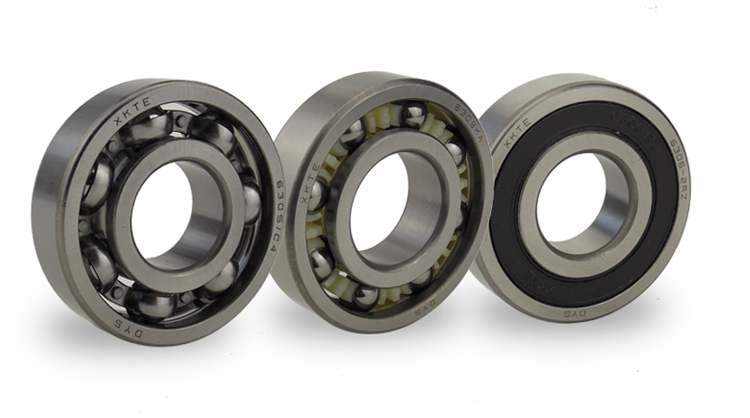 About US:
Shandong Xinkaite Bearing Co., Ltd. is a professional belt conveyor roller bearing manufacturer enterprise, specialized in manufacturing bearings for the bulk material handling industry and supply all kinds of conveyor idler components. our bearings are being used in multiple applications including: mining machinery, carrying idlers and reverse rollers as well as drum pulley. Our factory is located in Yandian of Liaocheng in mainland China, covered an area of 18,000 square meters, registered trademarks "XKTE".
And there are many long-term fixed partners of ours within the areas centered by conveyor roller bearing industry. With our company`s gradually growing, from the rough to the bearing, we set up a one-stop production line, with 50000 pieces produced every day on our automated production lines. all products are manufactured according to GB standards or in compliance with your specific requirements.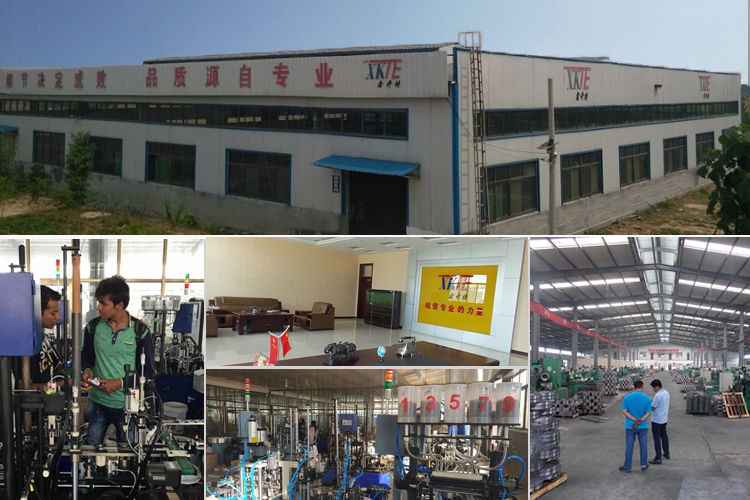 Our Service:
1. Volume production and large Inventories, stable quality
2. OEM is supported
3. Small order accept
4. Various Brands
5. Wide Array of Applications
6. Fast delivery
7. Our company insists on the "quality first, credit first" business ideas and our product specification is well-founded. We have a good reputation in the international market by our perfect service and sufficient supply.
Packing